FAMILY PORTRAITS | NEWBORN / BABY | MATERNITY | SENIOR PORTRAITS
ENAGEMENT | CHILDREN | BEACH PORTRAITS
Meet the amazing Scott family! I literally photograph hundreds of families a year and I love it when I come across something I don't see very often. Lavender/Purple is hands down the most under utilized colors in beach portraits. IT LOOKS AMAZING!
Meet the beautiful Steinbauer family. For those who follow my blog know how much I love blue in my photos. So I have to say WELL DONE Steinbauer family! Today, I had the pleasure of photographing this wonderful family in the beautiful
Meet the beautiful Doyle family! Today was a close call when it came to the weather as we've had random storms all week long and was raining just before our session time. Luckily, the skies cleared right before sunset and we got
OMG I am so in love with this little baby! Meet Baby Lucy! Talk about the perfect little model! She was so amazing and slept right through the session & that let us use a good variety of props and poses. I
Where do I begin talking about this little cutie pie? Meet the adorable baby Xavi. I have had the privilege of capturing the Prieto Family's memories for a few years now and feel so blessed to see them year after year. Every
I have a natural love for shooting at the beach or our local gardens. However, when an amazing family like the Whitlocks ask you to do a session on their private dock you have to say yes! I have been honored to
I "Back the Blue" and love it when I am able to give back to our local police officers. Thank you for everything you do protecting our city & the families that live here! So happy I was able to capture of
Brandon & Tara have another fishing buddy on the way! I have had the pleasure of documenting the Fields family since they were a family of 2... I shot their first maternity Session, then Little Miss Cadence newborn session, & now a
I just LOVE LOVE LOVE the colors mom choose for her family beach session. Everyone complimented each other without being super matchy, matchy... Enjoy a few images of the gorgeous family!
Isn't she just the most beautiful Mom-To-Be EVER!!!! Today I had the privilege to photograph Aimee and she completely owned the moment! She had a very specific look she wanted to capture and she totally nailed it! This wonderfully beautiful mom to
There is no greater honor for me as a photographer than photographing people that are near and dear to me. When I first moved here, I was pregnant and loved being in the pool to help take the weight of my belly.
It is my pleasure to introduce you to the Barber family. What an amazing family! During the beach session the men rocked beach casual while the ladies were stunning in absolutely gorgeous dresses. I absolutely fell in love with Kassie's(the daughter) dress
When something means so much, you take your time. You make sure the right words are chosen, the right edits are done, and you are satisfied with your work... I didn't want to rush this post(even though I was dying to get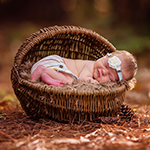 "Before you were born, We dreamed of you, We imagined you, We prayed for you. Now that you are here, We hope for you, We love you, We Thank God for you…"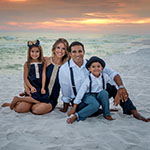 "A family can be like branches in a tree, we all eventually will grow in different directions, however our roots still remain as one…"