Born in New Orleans and raised in the South, I consider myself a Florexan with Cajun Flare! I am naturally drawn to the white beaches of Destin Florida but cannot deny my inner Tex-Mex food cravings! I currently spend half the year with toes in the sand in Florida and the other running through fields of bluebonnets in Texas.
My passion for life forbids the presence of mediocrity. I am driven, an annoying perfectionist, a mother of five beautiful children, a friend, a wife, and child of God. Ever since I can remember, I have always had a love for photography and a camera in my hand. Today, my husband say's I love my Nikon D4 more than him sometimes. I am a PINK girl who loves to watch romantic comedies at home on the couch with my hubby instead of the theater. I'm addicted to Home Goods, Pinterest, Apple Products, & Peanut Butter Cookies! Having my pink toe nails in the sand, watching my kids play, and cuddle in bed are the little things that make my heart beat.
In work, there is no greater joy for me than to follow a pregnant mommy-to-be through her a special day and beyond. To quietly observe her become a mother, and continue to photograph her children through life as the grow into beautiful loving families is a true gift from God.  The ability to capture emotions and moments through my art is such an honor for me and why being a photographer is not a job but a joy. Pictures tell stories that words cannot describe. This is why I love photography.. – Photo Credit Sue Bryce

Giving Back
I am very honored to be a volunteer for the "Now I Lay Down To Sleep".
NILMDTS is a very special organization with a mission to introduce remembrance photography to parents
suffering the loss of a baby with the gift of professional photography.
For more information about this organization please visit their website CLICK HERE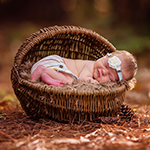 "Before you were born, We dreamed of you, We imagined you, We prayed for you. Now that you are here, We hope for you, We love you, We Thank God for you…"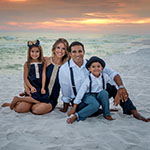 "A family can be like branches in a tree, we all eventually will grow in different directions, however our roots still remain as one…"